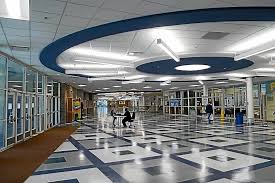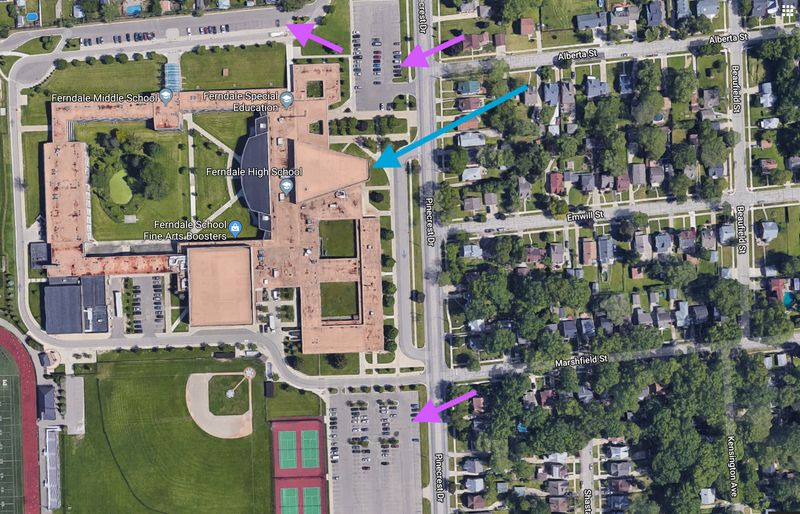 FACTS ABOUT RENAISSANCE UNITY'S MOVE TO FERNDALE
IT IS ABOUT COMMUNITY, IT IS ABOUT TRANSFORMATION, IT IS ABOUT US!
Our history is rich and full of miracles. From a small study group nearly 90 years ago, to an established church at the corner of Coram and Queen in Detroit, to Regina High School and other temporary venues, to a golf range in Warren where we have served for 37 years, Renaissance Unity has pushed forth in miraculous ways to provide a place for growth, transformation and hope. In fact, wherever we have been, wherever we will be, those who connect with Renaissance Unity consider it to be home!
For nearly two years, we have held true to the vision of selling our property at 11200 East 11 Mile Road in Warren, MI. We are blessed to be able to move forward
beginning Sunday, December 16, 2018,
when we will begin holding services
881 Pinecrest Drive, Ferndale, MI,
on the beautiful campus of Ferndale High School.
IS THE MOVE TO FERNDALE PERMANENT?
The opportunity Ferndale presents is filled with potential. Our long-term commitment establishes a solid foundation from which Renaissance Unity will grow in ways that will have a powerful impact in the Detroit region.
HOW DOES THE MOVE TO FERNDALE SUPPORT THE VISION FOR RENAISSANCE UNITY?
The move to Ferndale provides Renaissance Unity with a central location that allows for easy access to our current and future community. The location provides a 700+ seat sanctuary, open and ample space for Youth Ministry, classroom space for workshops on Sunday and during the week, general parking and parking for those needing easy access, advanced technological equipment, and the potential to develop a state-of-the art media outreach effort to better serve our live streaming community that now reaches 44 countries and 27 states.
WHAT DOES THE FUTURE HOLD FOR RENAISSANCE UNITY?
We celebrate and believe that Renaissance Unity has always been pulled forward by a vision. We are committed to being a spiritual community that stretches conversations and expands consciousness. Our core beliefs serve as our compass. We are committed to individual transformation and to being a beneficial presence on the planet through selfless service.
ARE YOU ASKING ME?
Our community is incredibly talented, perceptive, willing and giving. Consider yourself invited, welcomed and celebrated! Where you see your talents and resources supporting and lifting the efforts and vision of Renaissance Unity, please lean in and lead from within. We will grow in healthy ways and beyond our wildest imagination with your help! #WeAreRU