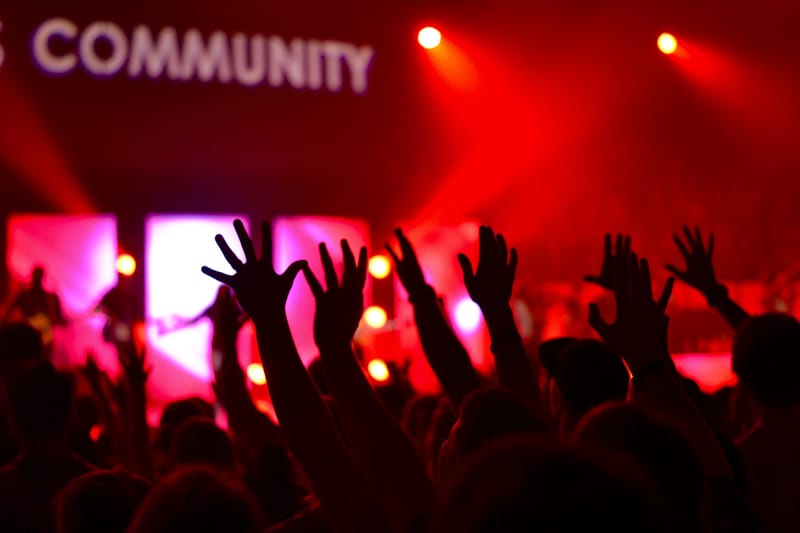 OUR CORE BELIEFSOne Presence, One Power
There is only One Presence and One Power active in the Universe and through my life: God, the Good, Omnipotent. Absolute love as the substance, source, and the supply of all existence. This one presence and power may go by many names - God, Spirit, the I Am, Source, but by any name it is the same.
Divine Expression
We are spiritual beings. All existence is the manifest form and activity of Spirit. Every living thing is made in the image and likeness of God and is capable of awakening to this realization, as well as giving expression to the qualities of unconditional love, compassion, wisdom, peace and creativity.
Mindful Co-Creators
Our consciousness shapes our experiences in life. Our choice to focus on the thoughts of love allows us to see the good in all things. Every individual has been given the power of free choice and is therefore self-responsible for following a path suited to their individual state of evolving consciousness.
Christ Consciousness
"Christ" is a state of consciousness that allows us to express our divine potential as realized by Jesus and other master teachers like Buddha. These enlightened teachers represent perfect examples of the Christ consciousness in action. As individualized expressions of God, every person has the ability to demonstrate this same level of manifestation.
Core Truths & Spiritual Texts
We draw upon the sacred texts of the world's many religions, the writings of ancient and contemporary mystics and teachers that are in alignment with our core beliefs. From the Bible, for instance we draw upon the wisdom of the scriptures as it relates to our spiritual evolution.
Prayer & Meditation
We are receptive through prayer, meditation and visioning to the messages of Spirit revealed to us as we align our lives with the good that orders the Universe.
Growth & Action
We live in an ever-evolving Universe, which is the source of our individual evolutionary impulse and capacity to expand into our fullest potential. Knowledge of spiritual principles is not enough. We must live them. Through thoughts, words, and actions, we live the truth we know!
SPIRITUAL PRACTICES
Spiritual Practices help to establish and facilitate a conscious awareness, experience and demonstration of our spiritual being. As we increase our spiritual awareness through consistent engagement of principle and practice, we create opportunities for the full expression and realization of who we truly are and what we are capable of bringing into our human experience. Therefore, consistent and daily spiritual practice is not an option.
While there are many adjunct practices that assist in the evolution of consciousness, the following practices are powerful and proven in promoting spiritual realization.
1 – Affirmative Prayer
Affirmative prayer grounds us in a solid awareness of oneness with Spirit. The power of affirmative prayer sets in motion a process of healing false beliefs that prevents us from fully realizing our spiritual potential. Prayer is an intimate communion with Spirit.
2 – Meditation Meditation
techniques serve to help us go beyond our focus on the body, mind and environment, allowing a deeper communion with Spirit, increasing our capacity to receive the guidance of Spirit, and opening us to such experiences as patience, peace, spiritual inspiration and insight.
3 – Spiritual Study
At every stage of growth and development on the spiritual path, it is important to deepen knowledge and understanding of spiritual principles and truths towards the promise, practice and actualization of our spiritual nature. We are a community committed to more profound levels of wisdom, learning, development and demonstration through spiritual study, which may include classes, groups, and the use of technology like Masterminding. With discipline, there is growth.
4 – Spiritual Community
Committed participation in a spiritual community accelerates our individual spiritual evolution. When individuals gather together to meditate, pray, study and practice, their united consciousness contributes to the spiritual progress of each individual and the collective consciousness. The community also offers the opportunity to cultivate deeper connection, compassion and tolerance, as well as service to others. When support and encouragement is needed, the community serves to assist in our positive forward movement and growth.
5 –Law of Circulation
As we mature in our understanding of the law of circulation, it becomes obvious that the sharing of our financial resources, talents, skills, and time is at the heart of this practice. And, in grateful recognition of our continued growth and well-being in all areas of life, we actively support the valuable missions and teachings which are shared in community for the evolution of all.
6 – Surrender Surrender
offers a letting go of our sense of attachment to one way of seeing or being that allows for receiving spiritual guidance and taking purposeful action. Surrender includes releasing resistance and negativity, practicing forgiveness, and embracing an attitude of unshakable trust and conviction in our spiritual goodness and oneness with Spirit.
7 – Action
We are committed to intentional and purposeful action that includes alignment with spiritual principles, and the use of tools and practices that make evident in demonstrable ways our thought, word, behavior, and the manifestation of outcomes as spiritual beings. Our responsibilities include the demonstration of our ability to create through our alignment with Spirit, individually and as a community.
The Renaissance Unity Experience
Renaissance Unity is a center for spiritual learning where everyone is welcome! Our congregation reflects diversity in every way, including sexual orientation, race, ethnicity, gender, age and socioeconomic status, and is exemplified in our leadership.
When engaging with our community, no matter the struggle or depth of faith, we provide an affirming environment that fosters positive self-actualization, personal responsibility, with unconditional love and acceptance. We encourage and nurture a sense of belonging and a recognition of wholeness.
Our gatherings are relaxed which is consistent with our desire to live transparently with no facades. However, we are intense about seeking, learning and applying spiritual practices for everyday living in alignment with God.
Affirmation of Truth
I AM a Divine expression of Love.
I AM aware of the presence of Spirit in all things.
I believe in my Divine Good and in the powerful promise that connects us all.
I live consciously and commit to being a Light wherever I AM.
I AM, YOU ARE and WE ARE REFLECTIONS OF PERFECTION!